Amicus Healthcare is an innovative sourcing and distribution Company, involved in both exclusive representation and global supply of a wide range of quality pharmaceutical products.
Head Quartered at Thane(Maharastra), Amicus is a Science led Healthcare Company with a Mission to help people Live Longer, Healthier and Happier Lives.
Amicus is in Joint Venture with Philosys Co. Ltd of South Korea for India Operations. Philosys Co. specializes in Research and Development Providing its Mobile Healthcare(Gmate)/Electromedical Equipment in over 100 Countries all over the Globe.
Backed up with a highly skilled and experienced Sales team. Amicus has Pan India presence and also operate in South African, CIS and South Asian markets like Botswana, Ukraine, Srilanka, Combodia, Bhutan and Myanmar
Amicus Healthcare is an innovative manufacturing and marketing company involved in both exclusive representation and glopbal supply of wide range of Pharmaceutical products.
Utilizing over 26 years of experience and success in the Pharma industry, Amicus Healthcare has created a customized and unique project management team, designed to fulfill our customers' requirements with the highest quality products according to client timelines, specifications and regulatory requirements.
Our new and improved Product Support Team composed of highly trained sales personnel and market researchers, who work closely with our approved GMP partner manufacturers and CRAMS organizations to successfully develop products from the earliest conception stage up till product commercialization.
We are providing full sourcing options and expert regulatory support for the widest range of the newest molecules supplied from manufacturing partners with full compliance to strict cGMP guidelines and regulated by leading authorities such as WHO etc...
OUR MISSION
" To help people live longer, healthier, happier lives "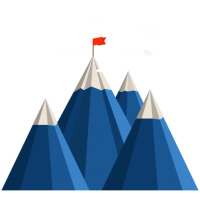 OUR VISION
"To lead the way to a healthier world"
Amicus Healthcare - " Caring for your Health "
For Any Query, Contact Us